Alaska Court Records Lookup
The following is for information purposes only
Alaska Court Records
Types of courts in Alaska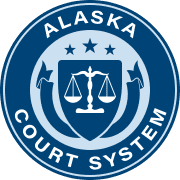 Alaska's court system is made up of appellate courts, trial courts, and state courts. All of the courts work together to create a sense of management and checks and balances needed to give citizens an unbiased justice system. The Appellate Clerk's Office is there to monitor appeals and recommend improvements in procedures to make them fairer.
The Supreme Court in Alaska is made up of five justices, one of which is voted as the chief justice. They are then given that seat for three years, unable to serve another term afterward. In most cases, they hear cases each month, which could come from Anchorage or any other Alaskan community. They meet bi-weekly where they release opinions, orders, and judgments.
How are court cases managed in Alaska?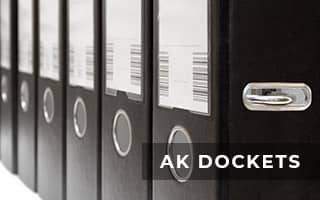 The court must have legal jurisdiction to be legally able to hear cases. The Supreme Court has the final say, in most criminal and civil cases, especially in the event of:
Appeals – When a final decision is reached by the Superior Court, the Supreme Court much accept appeals
Petitions – The Supreme Court decides whether or not they will handle petitions and original applications. Whether it's a petition for hearing or a petition for review, it's the Supreme Court's final say to decide what they do.
When it comes to appeals, the Court of Appeals is in control, consisting of four judges. The chief justice is the one who appoints the chief judge, who will serve a two-year term and have the final say in appellant court. Every single appeal goes through the appellant court, decided upon by the appointed judges.
Alaska Courthouses, Sheriff's Offices, Police Departments, Jails, & Prisons
Trial courts in Alaska
Trial courts are those in Alaska that hear court cases. As long as it is within the court's jurisdiction, they are able to hear the case and make decisions based on the facts presented in the case. There are two levels of trial courts in the state of Alaska, Superior Court, and District Court.
Superior Court
The Superior Court has general jurisdiction and is able to oversee many court cases. There are four districts in which forty-two judges reside. These are overseen by a court judge for each district, chosen by the Chief Justice.
The Superior Court is responsible for all of the civil and criminal cases in the state, though some may go directly to the Supreme Court. They also hear cases committed by children and deal with crimes involving:
Domestic relations
Property of the deceased
Neglect and abuse of children
District Court
District Courts are a little more limited than Superior Courts, holding less of a jurisdiction overall. They have a total of twenty-three judges in their courts, which are responsible for some of the following hearings.
State misdemeanors
Felony cases (preliminary only)
Civil cases up to $100,000
Small claims cases (up to $10,000)
Domestic violence
Death hearings
The District Courts are not only responsible for hearing the cases mentioned above but they are also responsible for the following:
Issuing summons
Issuing arrest warrants and search warrants
Recording of necessary statistics within the state
District Court is the institution in Alaska that oversees civil court cases and small claims, no matter if they are between two individuals or between an individual and an organization. They can deal with all kinds of issues, including breach of contract and evictions, on top of those mentioned above.
What are the federal courts in Alaska?

Alaska has only one federal district court, which is the U.S District Cout for the District of Alaska. In order to be a part of this court, judges much be nominated by the president of the United States and confirmed by the U.S. Senate.
The judges appointed to the federal court system serve lifelong terms, where the process of election will take place once again upon retirement. The District Court in Alaska makes decisions that can be overturned by the Ninth Circuit Court of Appeals.
The federal courts in Alaska typically deal with large-scale cases that don't have a place in trial courts. They generally involve more serious crimes and have more serious implications if the defendant is found guilty.
Searching for electronic court records in Alaska
Records in Alaska are overseen by two state laws, the Alaska Public Records Act (APRA) and the Access to Court Records Rule. Not all court cases are made public, as it is up to the institutions which own them as to whether or not they are made public.
Court records that are public can be found in one of two ways. First of all, citizens of Alaska can visit the courthouse where the record is kept, vising the Clerk or Records Department. Options to inspect and view are available during office hours while there is also an option to obtain copies of them too. Copies have to be formally requested using the proper forms for cases in their district.
When applying for access to court cases, you will have to fill out a request, which can take some time to do. Consider that if you are needed to get your hands on the documents fast. You have to indicate the type of document you need as well as a request form that includes their information along with a processing fee. Fees are:
Plain copies - $10 for first and $3 per copy after
Certified copies - $10 for first and $3 copy after
Authenticated copies - $15 per document
Research for documents - $30 and up
Another way that citizens can search is online, vising courts.alaska.gov. Here, individuals can get access to court records as long as they have been released. There is an option to search by the name of the party involved or the case number as well. There are options for appeals and trial court cases, no matter which one the individual is looking for.
Additional information about Alabama courts