Instant Court Case Lookup
The following is for information purposes only
Bankruptcy Courts
What is a Bankruptcy Court?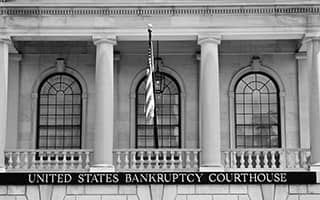 The U.S. bankruptcy court is a particular type of federal courtroom in the U.S. The federal government set up bankruptcy courts to handle all kinds of bankruptcy cases, both for people and businesses.
The U.S. Constitution set up the federal court in 1781, but Congress didn't set up the bankruptcy court system until 1978 as part of the Bankruptcy Reform Act. Since then, the U.S. Bankruptcy Code has gone through many changes.
What Are the Different Types of Bankruptcies?
Even though the purpose of bankruptcy is to remove debt, not all are the same. In the United States, people who want to file for bankruptcy do so under one of several chapters of the Bankruptcy Code. Depending on its form, the complexity of the case, and other considerations, bankruptcy filing expenses vary.
Chapter 7
Bankruptcy is a serious matter that requires understanding. U.S. bankruptcy law Chapter 7 oversees asset liquidation.
A trustee liquidates nonexempt assets to pay creditors and discharges the residual debt. A debtor must not have filed for bankruptcy in the previous eight years and pass a means test to petition Chapter 7. "Straight" or "liquidation" bankruptcy describes this process.
The absolute priority rule governs the payment of Chapter 7 debts. This rule divides unsecured debt into groups or categories, with each class having precedence. Secured debt, like a mortgage, has supported collateral to minimize lending risk.
Chapter 9
Chapter 9 bankruptcy protects financially troubled towns from creditors by adopting a plan to address debt. Its procedures include cities, counties, townships, municipal utilities, taxing districts, and school districts as municipalities.
In this chapter, a creditor can't compel a municipality's liquidation. There is no mechanism for liquidating municipal assets and distributing the profits to creditors.
Chapter 11
Chapter 11 bankruptcy entails reorganizing a debtor's business dealings, obligations, and assets and is thus called "reorganization" bankruptcy.
Corporations file Chapter 11 if they need time to reorganize their debts. The debtor gets a new start with this bankruptcy. The periods depend on the debtor meeting its restructuring commitments.
Chapter 11 bankruptcy is complex. It is also the most costly kind of bankruptcy. A corporation should only pursue Chapter 11 after exhausting all other options for these reasons.
Chapter 12
Chapter 12 bankruptcy in the U.S. is for farms and fisheries. It lets farm and fishery owners arrange finances and obligations while keeping assets. In such circumstances, debtors work with a bankruptcy trustee and creditors to develop payment plans.
Three- to five-year repayment options are available. Both family-run and corporate farms and fisheries qualify for this bankruptcy.
Farmers and fisheries seeking Chapter 12 bankruptcy must meet numerous standards. More than 50% of a married couple's total income must have come from farming in the preceding tax year to qualify for this bankruptcy. In addition, 50% of fixed debt must be relevant to their agricultural operation; therefore, a house is not eligible.
Chapter 13
In Chapter 13, debtors reorganize their finances with the court's help. Self-employed people and married people who run an unincorporated business can file for personal bankruptcy.
Chapter 13 debtors must prepare and implement a plan to repay creditors within three to five years.
In most cases, the repayment plan must give a considerable return to creditors, at least equivalent to what they would get under other kinds of bankruptcy, and utilize 100% of the debtor's disposable income if required.
Chapter 15
Chapter 15 in the U.S. Bankruptcy Code in 2005 allows collaboration between the U.S. and international courts when overseas bankruptcy procedures impact U.S. financial interests.
There is a section added in response to the U.N. request for cooperation on "cross-border insolvency."
The primary purpose of Chapter 15 bankruptcy is to increase collaboration between U.S. courts, their designated representatives, and foreign courts and make international bankruptcy processes more predictable and equitable for debtors and creditors.
Chapter 15 is about jurisdiction. It protects the debtor's assets and, where feasible, saves an insolvent business.
How a Bankruptcy Case Gets Started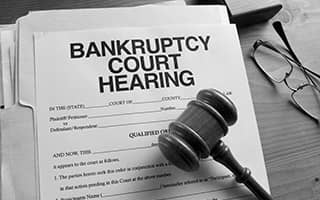 Most criminal, civil, and family cases happen in state courts, but you have to go to a federal court to file for bankruptcy.
The laws that regulate bankruptcy are federal, not state; thus, a person must proceed inside the court system.
A bankruptcy case usually starts with a petition filed with the bankruptcy court. The debtor must disclose all assets, income, obligations, and creditors and the amounts owed. The petition stops any debt collection efforts against the debtors and their property.
Court clerks notify creditors when a debtor files. The judge may dismiss most debts without objection if the debtor's estate (legal and equitable interests, physical assets, and intangible rights) has insufficient money to repay creditors and no ongoing challenges or disputes.
Some debts, such as a car loan, are not dischargeable.
What are Bankruptcy Court Procedures?
There are 94 federal judicial districts, and each has a bankruptcy court. A bankruptcy case may be filed and adjudicated only in the court district where the debtor lives, works, or has substantial assets. The Federal Rules of Bankruptcy Procedure regulate all bankruptcy proceedings to ensure uniformity from state to state.
The only place where you can declare bankruptcy is in federal court. A bankruptcy judge designated by the U.S. Court of Appeals for that district hears each case.
Bankruptcy Court Procedures
Bankruptcy occurs when a person or company can't pay its debts. Following the debtor's petition, the bankruptcy courts assess the debtor's condition and return a strategy and plan for using the debtor's assets to pay off some of the debt.
A bankruptcy judge decides if a person can get out of their debt obligations. It implies the debtor won't be personally accountable for the debts. Some debts, including tax claims, child support, alimony, and personal injury charges, aren't dischargeable.
A person also can't get out of debt on any secured property, and a creditor can still pursue liens on debtors' property.
Bankruptcy Disputes Settlement
A trustee reviews a petition to determine who owns a property, its value, to whom the debts are dismissible, and how much to pay. The trustee may sue the debtor or creditors, issue distributions to creditors, monitor property liquidation, and oversee repayment schemes.
The U.S. Trustee or a bankruptcy administrator appoints trustees as Department of Justice officials. The act of 2005 extended the trustee's responsibilities. Now, the trustee must decide whether the debtor must repay under Chapter 13 and if credit counseling and financial education are necessary.
Bankruptcy Appeals
If a person or creditor disagrees with the bankruptcy judge's ruling, they can file an appeal and begin the appeal process.
Individuals or corporations with a stake in the decision or directly impacted by it often file an appeal. A bankruptcy court ruling considers various claims from creditors who may claim "financial injury" and are adversely affected.
For instance, the appeal may result from a creditor's claim not being fulfilled or contested by the insolvent business or person.
You must file an appeal within ten days following a bankruptcy court judgment.
Appeal courts handle bankruptcy cases, and numerous judicial circuits have specialized bankruptcy appeals courts.
Where to Find Bankruptcy Court Records?
Except in rare cases, bankruptcy court hearings are open to the public. Unless sealed, people can access bankruptcy documents on Public Access to Court Electronic Records (PACER) or at the bankruptcy clerk's office. Bankruptcy courts usually employ their clerks. In high-profile cases, the court can appoint a public information officer.
Trial Exhibits
Trial exhibits include an invoice or contract, picture, or video. Subject to logistics, you can usually see and copy them at the clerk of the court's office. You can ask the exhibit's creator for a copy. In some courts, parties can keep these even after the court has accepted them as evidence.
In high-profile cases, courts may collaborate with parties to create additional exhibit copies for the media or put exhibits on their website. The presiding judge has discretion in this area and can withhold some evidence from the public until after the trial.
Courtroom Audio
In most bankruptcy cases and certain district court matters (particularly magistrate judge sessions), digital audio recordings are the official record. Under Judicial Conference regulation, the presiding judge may make the recordings public via PACER.
The clerk's office sells copies of these digital audio recordings. The updated rate is on the miscellaneous fee schedules for district courts and bankruptcy courts made by the Judicial Conference. In some instances, courts make these recordings accessible via email or download.
Transcripts
Parties, witnesses, or the court may seek transcripts of judicial proceedings.
A court reporter or transcriber creates transcripts. Judicial Conference guidelines say transcripts aren't available on PACER for 90 days after being given to the clerk's office.
During these 90 days, you can find these transcripts in the clerk's office or purchase them from the court reporter or transcriber. Each district establishes a local cost under the Judicial Conference's maximum per-page price. Some courts have specific fees for transcripts.
After 90 days, PACER transcripts are 10 cents per page. Also, the transcript is now accessible for viewing and copying at the clerk's office, just like any other official public record in the case file.