Connecticut Court Records Lookup
The following is for information purposes only
Connecticut Court Records
What types of courts are in Connecticut?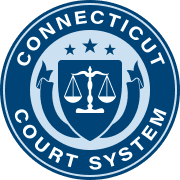 Courts in the state of Connecticut are separated into three main branches, the Superior Courts, Appellate Courts, and the Supreme Court. The highest governing power is the Supreme Court, overseeing all of the other branches and overseeing current criminal justice laws in Connecticut.
There are a total of 13 judicial districts that are spread across 20 geographical areas. The majority of cases handled by the criminal justice system in the state of Connecticut include minor convictions and small-claims cases, all of which are handled by the Superior Courts.
There are a total of seven judges serving as Supreme Courts of justices and nine Court of Appeals judges. Judges who sit in federal district courts are selected by the president of the United States and confirmed by the US Senate. Those elected serve a life sentence as a Supreme Court justice and are able to remain an active member after retirement as long as they are under the age of 70.
How are court cases in Connecticut managed?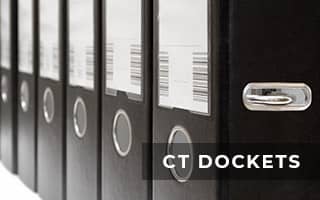 When cases are taken to superior court, those convicted have the right to appeal if they do not agree with the outcome. This goes to the Court of Appeals, where it is heard by appointed judges. In most cases, there are three judges that hear the cases, coming to an agreement at the end to either overturn or leave the ruling as is. The Appellate Court does not see witnesses or any parties in the case and only overlooks the case. If they decide to overturn a ruling, it is sent to the Supreme Court for a final ruling.
The Supreme Court is the highest power in the state of Connecticut, overseeing all that goes on in other branches. They do not get involved on a case-by-case basis, and will generally only hear those that have gone through appellate court once before. The Supreme Court consists of six associate justices, some of which can apply to remain a member as long as they are under the age of 70.
The cases that come through the supreme court are heard by a panel of five justices. They have the final say on what happens in each case, able to overturn rulings or agree to them. For cases that have extreme importance, the Supreme Court will call a full court of seven justices. Most of the cases they hear have to do with some kind of wrongdoing or controversy or those that have been overturned once before.
Connecticut Courthouses, Sheriff's Offices, Police Departments, Jails, & Prisons
Which trial courts are in Connecticut?
Civil courts
Civil court is there for cases that involve one party that's suing another. Most of the time, this court deals with property rights and things like landlord-tenant disputes among other things. For these cases, they are decided by a jury in some cases, while others just require the two parties and the judge that oversees the case.
Criminal courts
For those that have been convicted of a misdemeanor or felony, there are criminal courts. These cases usually involve a defendant and a plaintiff. Both sides are represented by an attorney and their cases are argued and heard in a court of law. Most cases involve a jury, giving them the final say. Criminal cases can involve anything from very minor criminal cases to very serious cases, with the final decision up to the jury and the judge. Appeals are possible, though they have to go to appellate courts where they will review the case and decide whether an appeal is approved or not.
Housing courts
These courts are not in all counties and are only dispersed among a few. These courts are in Bridgeport, Harford, New Haven, and Stamford-Norwalk. They deal with housing per individual and government cases, along with all other housing-related cases. For those counties without housing courts, they are heard in civil courts in the same fashion.
Family courts
Family courts deal with family and juvenile affairs. Cases heard in this court do not include a jury and are usually only heard by the appointed judge. Types of family matters typical in these courts include dissolution of marriage, child custody cases, child abuse, and termination of paternal parent's rights.
Probate court
Connecticut also has probate courts, which are there to hear issues dealing with estates, last wills, and adoptions. This court also oversees the input of individuals into mental care facilities and oversees adoptions. These cases have no jury and usually involve two parties and their attorneys.
What are the federal district courts in Connecticut?

The state of Connecticut has one federal district court, which is the United States District Court for the District of Connecticut. They are one of the 94 total United States district courts, with a few offices spread throughout Connecticut. When there is an appeal from this court, they go to the U.S. Court of Appeals for the 2nd Circuit.
The District of Connecticut has 8 active judges, 6 senior judges, and 5 magistrate judges. There are branches in Bridgeport, Hartford, and New Haven.
How to find electronic court records in Connecticut
When searching for court records electronically in Connecticut, there are limitations. That's because there are some court cases that are sealed or involve a minor which are both not eligible for public view. To search for court cases electronically, interested parties can go to the State of Connecticut Judicial Branch. From there, they can search by name, case number, parties involved, and attorneys involved.
There are options to search for court cases and public records in person as well. Interested parties only need to know the court in which the case was heard, heading over and requesting the necessary information. There are third-party websites as well, there to make the search requirements simpler. Though some of the information may be limited, they could give you more than what you need.
Where to find additional information about Connecticut courts?