Delaware Court Records Lookup
The following is for information purposes only
Delaware Court Records
What types of courts are in Delaware?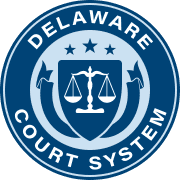 Delaware has one federal district court and one state Supreme Court. These oversee most of the trial courts, with the Delaware Supreme Court having the final say. Each trial court has limited jurisdictions, only hearing the cases that they are lawfully allowed to.
How are court cases in Delaware managed?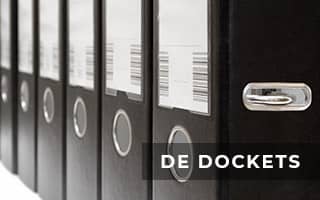 When cases are heard in Delaware, they are usually hear within one of the many trial courts. The Delaware Supreme Court is the governing body over the court system in Delaware, with direct appellate authority over Superior Court, Family Court, and Court of Chancery. They deal with cases and appeals from all cases but they also deal with the discipline of lawyers and education requirements.
All of the justices of the Supreme Court are chosen by the Governor of Delaware and later confirmed by the Senate of Delaware. They go on to serve a sentence of one year, One law in Delaware will not allow for a solid majority of parties in the Supreme Court thanks to the Partisanship Rule, which states that no three members of the same political party can hold seats.
Delaware Courthouses, Sheriff's Offices, Police Departments, Jails, & Prisons
Which trial courts are in Delaware?
Court of Chancery
The Court of Chancery is a court that doesn't have a trial for its cases. The jurisdiction of the court lies in equity and deals with things like estates, land disputes, sales, and other contract-based agreements and settlements. In some cases, some of the issues brought to the court's attention end up requiring a trial, which can then be switch to a Superior Court hearing.
Most of the time there is no need for a formal hearing and there is more emphasis on the proper handling of things between two parties.
Superior court
The Superior Court is one that oversees both civil and criminal cases. Unlike other states, the Superior Court does not deal with equity, as the Court of Chancery has jurisdiction over those. They can take on criminal cases that are misdemeanors or felonies. Appeals are handed over to the Supreme Court of Delaware, where a panel of judges reviews the case and determines the final ruling.
Court of Common Pleas
The Court of Common Pleas has been around since 1776, reinstated back into existence time and time again. Back in 2015, that was the last time, and now the courts are functioning again. The Court of Common Pleas is there to overhear misdemeanors, motor vehicle offenses, and preliminary hearings for felony charges. They have jurisdiction to hear some civil cases, though they must not exceed over $75,000.
Overall, there are nine judges that oversee cases with the Court of Common Pleas, which are nominated by the Governor. Afterward, they are confirmed into the position by the Delaware State Senate, where they will serve a sentence of 12 months.
Family court
Jurisdictions for family court include juvenile and family cases. For those that are under the age of 17, their court cases will likely be heard here. Other issues involving family including custody, divorce, or child support are all heard by the family court. There is no jury in most cases and cases are heard by a judge that will make the final decision after hearing each party's argument. The arguments are generally presented by the party's attorney but, in some cases, individuals are able to represent themselves.
Justice of Peace courts
Cases heard by the Justice of Peace courts are overseen by the chief justice of the Supreme Court in Delaware. Their jurisdiction lies with all criminal cases, usually dealing with the first hearing. They also deal with debt, trespassing, and cases involving personal property under the amount of $25,000.
Any appeals coming from the ruling of the Justice of Peace Courts go to the Delaware Court of Common Pleas.
Alderman's Court
Though the Alderman's Court is not part of the court system in Delaware, they are still authorized to hear some cases. They have to be approved in their municipality to hear them, deciding whether or not to hear the case or transfer to the state court. Though their jurisdictions are limited, they have the right to oversee some cases, making them an additional part of the Delaware court system.
What are the federal district courts in Delaware?

There is only one federal district court in Delaware, the United States District Court for the District of Delaware. It's located in Wilmington and is composed of four district judges and five magistrate judges. Any appeals from the court are sent over to the United States Court of Appeals for the Third Circuit.
Delaware has a reputation for being a safe haven for corporations, making the job of the courts that much more important. They deal with large-scale bankruptcy cases and more in the federal district court.
How to find electronic court records in Delaware
Because there are so many different court types in Delaware, getting ahold of the records you need can be difficult. Cases handled by the Superior Courts, Courts of Common Pleas, and Justice of Peace Courts are all available on their websites, searchable by the court number, parties involved, or attorneys involved.
There is a cost that comes along with obtaining copies of cases, all of which vary depending on the court from which it is requested. For all electronic records of court cases in Delaware, interested parties can either go to the court where the cases were heard or online. In either case, a basis of information is needed to obtain these records and, in most cases, a fee.
Though most cases are available via electronic search, there are a few that are not, which could be because they are sealed to the public. Most of the time, sensitive cases or cases that involve a juvenile are sealed to the public, and cannot be obtained by those who don't hold proper approval.
Where to find additional information about Delaware courts?