Maine Court Records Lookup
The following is for information purposes only
Maine Court Records
What types of courts are in Maine?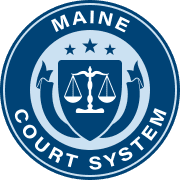 As a smaller state, Maine consists of just one Federal District Court. They also have a state supreme court, as well as trial courts. There are a number of courts throughout the state that can handle both criminal and civil trials. The details of the case determine which court you will need to visit for each case.
How are Maine court cases managed?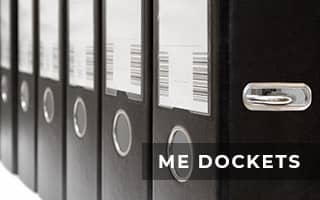 In most situations, cases in Maine are handled by the lowest level of trial court in the county in which the offense happened. After a case is heard, if the losing party disagrees with the results, they have the option to move up in the system and have the decision appealed. The Maine Supreme Court is the highest level in the state and is the last resort court in the state.
Maine Courthouses, Sheriff's Offices, Police Departments, Jails, & Prisons
Which courts are in Maine?
Supreme Court
Maine's Supreme Court was founded when the state was established in 1820. There are a total of seven judgeships, with Valerie Stanfill as the chief of the court. Maine is one of 15 states that has a Democratic government trifecta, meaning the state has a Democrat in the governor's office, as well as holding the majority of the state's seats in Congress.
The Maine Supreme Judicial Court holds appellate jurisdiction over every case in the state. This court also has the authority to issue advisory opinions, which have only been issued by a few states. In law, this is an opinion given by a judge or court about a question that was raised by a legislative body or public official. These opinions are not binding.
Bankruptcy Court
The is a federal court that oversees all bankruptcy cases in the state of Maine. Sessions are held in one of their two locations, either in Portland or Bangor.
Superior Courts
The Maine Superior Court is the only level of court in which jury trials can be held. Aroostook County has two superior court locations, each of the other counties in the state has just one.
The Maine Superior Court handles the following:
Both jury and jury-waived trials in all adult criminal cases, which include class A, B, C, D, and E offenses, including murder
Jury and jury-waived civil trials
Post-conviction reviews
Injunctions
Appeals from local and state agencies such as municipal zoning boards and the Department of Human Services
District Courts
The Maine District Courts always sit without a jury and can hear both criminal and civil cases. The district court has a family division that handles various family matters. Additionally, the district court handles divorces, separations, property disputes, custody, monetary damages, and involuntary commitments.
Probate Courts
The state of Maine has 16 probate courts throughout the state, one located in each county. Each of the courts has its own judge who has been elected by voters in a partisan election. These judges serve four-year terms. Probate courts handle wills and trusts, name changes, adoptions, and appointment of guardians.
Juvenile Courts
The juvenile court system focuses on rehabilitation rather than punishment whenever possible. Minors can be charged with any action that would be considered a crime if an adult had done the action. The state of Maine does not have a minimum age in which a child can be criminally charged. This court system handles most of the cases involving juvenile offenders. The exception to this is when the prosecution requests youth that have been charged with a class A, B, or C crime, as well as murder.
Treatment Courts
Treatment courts are in place to help those with serious mental health disorders and/or substance abuse problems that are involved with the courts. There are several goals that the treatment courts aim to reach including:
Reducing criminal behavior, making communities safer
Educate those that are involved in the child protective system and criminal justice system about mental health and substance use
Strengthen healthy and safe relations between parents and children
Increase the participants' accountability within their community, family, and with themselves
Address underlying causes that have lead to criminal behavior
What are the federal district courts in Maine?

The state of Maine has just one district court for the entire state. While Maine was not established as a state separate from Massachusetts until 1820, the District of Maine was established as one of the original 13 district courts following the Judiciary Act of 1789.
In order to become a federal district court in Maine, judges must be nominated by the President and the U.S. Senate has to confirm this nomination. Unlike many other offices, the federal judges seated on the U.S. District Court for the District of Maine serve lifetime terms.
The headquarters for the district is located in Portland, Maine, with a secondary courthouse in Bangor, Maine. If any of their decisions are to be appealed, this request is presented to the United States Court of Appeals for the First Circuit.
How to find electronic court records in Maine?
The court system makes it really easy to find electronic court records. Maine has an ecourt website, where you can search records by case record number, docket number, traffic citation number, or by party name. If there are matches to your search, they will show up for you to view. The system is called Odyssey and has the records available for purchase at the rate of $1 per page. These reports can have details such as police reports, court costs, pleas, sentencing, and more.
The Maine Freedom of Access Act of 1959 gives citizens the right to see these details and ensures that the state's government is transparent in its dealings. If you are having trouble finding a record or it is too old to have been digitized, you can contact the Maine Supreme Judicial Court Clerk's Office for additional information on how to access these records.
Where to find additional information about Maine courts?