Instant Court Case Lookup
The following is for information purposes only
Marriages Licenses
What Is a Marriage License?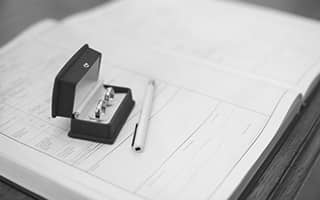 Marriage, also called matrimony, is a legally recognizable union of two or more people as partners in a personal relationship. It establishes rights and obligations between individuals, their children, and their in-laws.
A marriage license is a document authorizing a couple to marry. Religious organizations or state authorities issue this document. The procedure to obtain a marriage license varies from state to state and seems to change over time.
The signing of the marriage license takes place at the marriage ceremony or celebration. A Marriage license legally binds two people together and is needed for name change in a marriage.
Marriage license applications are now a legal requirement in some states. If signed by the couple and witnesses, the license serves as the record of the marriage itself.
What Is the Importance of a Marriage License?
Marriage licenses are essential for the legal rights of each individual. The institution of marriage is the very foundation of any social organization. A certified copy of a marriage license can provide the health care system with reliable statistics to conserve the nation's health.
Couples also need a marriage license for the state to recognize them as legally married. This is important for banking, tax, or insurance purposes. Without a marriage license, the union is not sanctioned by the government, leaving little room for legal benefits. Obtaining a marriage certificate can only happen with a valid, signed license.
How Do You Obtain a Marriage License?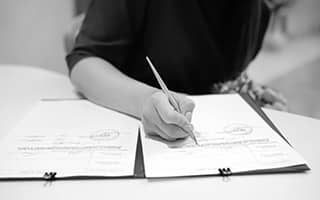 For a marriage license application, one or both spouses must appear in person at the courthouse, clerk's office, city hall, town office, or supreme court. Signing a marriage license happens in the notary's presence and is filed with the county clerk. The issuance of the application is either mailed or collected from the county clerk's office within the given waiting period.
The walk-in marriage license application and the online application process require several documents. This is according to the state law under marriage applications. If one of the following documents is missing, an affidavit is required. These documents include:
Forms of identification. This could be a driver's license, identification card, or passport
Photo ID
Marriage annulment or previous divorce papers
Proof of citizenship and residence
Birth certificate as proof of age, years of age, and date of birth
Consent forms for underage individuals
Verification of parental consent and court consent if underage
A death certificate (applicable for widows)
Divorce decree if they've previously married
Social security number
Proof of voter registration
The marriage license fee. They range between $10 and $115
Blood tests to test for the presence of genetic disorders
What Are the Different Types of Marriage?
The types of marriage differ from culture to culture and change over time. This includes how the marriage functions and the characteristics of the wedding. The three most common types of marriages are as follows:
Civil Marriage
A government official performs, records, and organizes a civil ceremony. This type of marriage can only happen with a man and a woman. A civil union is automatically in a communion of property. If the marriage is out of the communion of property, an antenuptial contract is in order. This can happen with or without the accrual system.
Religious Marriage
Religious marriages are about getting married in the eyes of God (or whichever deity the individual believes). Many couples choose religious weddings based on tradition. Families worldwide have stories of past wedding ceremonies that include the dress and the church where the ceremony occurs.
Common-law Marriage
When couples live together for a particular time, they may enter into a common-law marriage. The state does not legally recognize this marriage, and the individuals protect themselves through a cohabitation agreement.
Common-law marriage includes a man and a woman or same-sex relationships. Understanding the type of marriage is the first step in planning a union.
How Are Marriage Licenses Filed?
A state's vital records office accounts for all signed marriage licenses. The Vital Records Office is responsible for keeping such records and providing the public with access.
One can obtain marriage records online, through the State's Vital Office or the Center for Disease Control and Prevention.
Individuals may view marriage records on the official state website. While most marriage records are available to the public, the court office may limit information regarding couples' names, place, date of marriage, types of documents available in the records, and reference numbers for the files.
The two different types of marriage records include:
Marriage License. This is the official document issued by the local authority.
Marriage Certificate. This is the certified license vital record issued by the state as proof of marriage.
Why Get a Marriage License?
There are many legal benefits to acquiring a marriage license. Some of these include:
Unlimited marital tax deduction means a spouse can transfer assets to the other spouse anytime, free of tax.
Joint bank accounts - Sharing a debit card or credit card has proven easier to keep track of finances.
Filing taxes jointly could enable a couple to qualify for various tax credits.
Social security benefits - If one spouse doesn't qualify for social security benefits, they can receive the other spouse's benefits.
Prenuptial Agreement Benefits - Marriage creates an economic partnership.
IRA benefits - Shifting a deceased spouse's individual retirement account to one's own.
Legal Decision-Making Benefits - Making medical decisions as next-of-kin.
Duty of support - Partners support each other's respective means and needs.
Maintenance after death - when a spouse passes away, the other spouse may claim maintenance from their deceased estate.
Inheritance - Spouses can benefit from the deceased assets.