Maryland Court Records Lookup
The following is for information purposes only
Maryland Court Records
What types of courts are in Maryland?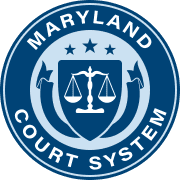 The Maryland court system is constructed of four levels, all of which have different jurisdictions. There are two trial courts and two appellate courts, one of which serves as the state's Supreme Court. The Maryland Court of Appeals is the final governing body of the entire judicial system in Maryland, hearing cases where injustices were involved and dealing with the removal of officers or judges in other courts.
There are 33 locations with district courts spread out across Maryland's 12 districts. A total of 10 judges governs these courts, serving terms for which they are elected and must be re-elected after each four-year term. District court headquarters are located in Annapolis and deal with claims up to $30,000.
How are court cases managed in Maryland?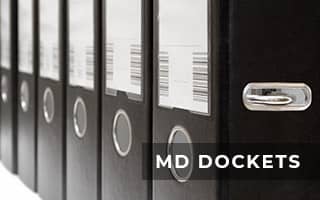 The governing body of the court system in Maryland is the Maryland Court of Appeals. This court can pick and choose the cases they hear, dealing with those that present evidence of mishandling or deal with redistricting. The Court of Appeals handles the removal of officers and judges from all of the courts in Maryland and attempts to keep legal questions and concerns answered and understood throughout the courts in the state.
The Maryland Court of Appeals is made up of seven judges. Six of the seven judges are associate judges and one is a chief judge, appointed by the governor. The chief judge is the head of the state's judicial system and is responsible for overseeing that all courts are handled properly and legally.
Maryland Courthouses, Sheriff's Offices, Police Departments, Jails, & Prisons
Which trial courts are in Maryland?
Circuit courts
Circuit courts in Maryland deal with all sorts of crimes, including civil and criminal. They have jurisdiction over these offenses and can deal with anything from divorce and custody to juvenile and criminal cases. Most cases are held with a jury and a presiding judge, coming to a final verdict after both sides present their case. The state of Maryland has eight circuits, each of which has one circuit court.
District courts
Maryland District Courts deal with cases involving landlords and tenants as well as those dealing with violations involving a motor vehicle. District courts also have jurisdiction to deal with civil cases, though they are only eligible to deal with those for claims that equal to $5,000 or less. For criminal cases, District courts will only deal with those that deal with convictions of more than 3 years and deals with fines above $2,500. District courts in Maryland are spread out over 12 districts where there are a total of 33 courts.
Orphans' Court
The Orphans' Court is overseen by three judges, one of which sits at each of the three courts in Maryland. The Orphans' Court in Maryland deals with estates and cases that deal with minors, including guardianship, custody, and property belonging to minors. The judges that make up the courts are elected, serving a four-year term before they have to run again.
Office of Administrative Hearings
For any issues involving decisions of administrative agencies, they are sent to the Office of Administrative Hearings (OAH). The OAH has a total of 55 judges and deals with several cases each year, most of which do not require a jury.
Many of the cases that the OAH hears deal with the executive branch of government. Many cases deal with agencies, which is why there is no need for a jury to determine the final verdict. These courts deal with a lot of paperwork and do not deal with the general public often.
What are the federal district courts in Maryland?

Maryland has one federal district court, the United States District Court for the District of Maryland. There are a total of 10 seats, filled by federal judges that are appointed by the president. The United States Senate must approve the pick, voting whether or not they agree with the pick or not.
There are magistrate judges as well as federal judges, which serve four-year or eight-year terms. They are not appointed by the president of the United States and usually are handed duties directly from the federal judges. Each court has a chief judge, one that serves seven years or until the age of 70. All appeals from this court are heard in the U.S. Court of Appeals for the 4th Circuit.
How to find electronic court records in Maryland
Anyone looking for court records in Maryland can visit the Maryland Judiciary Case Search. When searching for cases and court records electronically, there will be a short summary of the case presented before clicking and accessing all of the files. Those that are searching for court records in Maryland should be aware that not all records are public, and some are sealed due to privacy.
Those that were involved in the court case or qualifying attorneys can get access to court cases through the Maryland Electronic Courts (MDEC) system. Information is not limited to the two parties mentioned above, though it is to the general public. Information regarding estates can be accessed via Estate Search and Land Records will allow the public to access information about the property.
The public can access any of the above as long as records are not sealed and are open to the public. However, the state of Maryland has a long list of records they do not allow to be open to the public, most of which involve minors. These cases include:
Adoption
Legal guardianship of a minor
Information about marriage licenses
Income tax returns
Medical records
Records about guardianship of disabled adults
If these documents are part of any case, they will be sealed and only accessible to those with the right to do so. That includes qualifying attorneys and any member that is involved in that particular case.
Where to find additional information about Maryland courts?