Massachusetts Court Records Lookup
The following is for information purposes only
Massachusetts Court Records
What types of courts are in Massachusetts?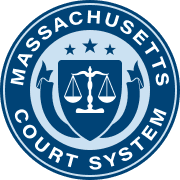 The state of Massachusetts has a number of courts, all of which govern different levels of the judiciary system. Starting with courts with specific jurisdictions like Juvenile courts and Land Courts, and moving up to the Superior Court. There is an Appeals court that handles all appeals given by the lower courts and a Supreme Judicial Court that have the power to overturn verdicts.
There is one federal court in the state, though one branch within that department deals with bankruptcy cases. Judges appointed to the Supreme Court in Massachusetts are not voted in and are appointed by the state's governor.
How are court cases in Massachusetts managed?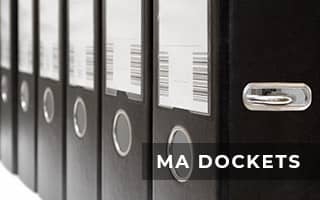 All of the court cases in Massachusetts are managed in the court where their jurisdiction is allowed. All courts in the state are overseen by the Massachusetts Supreme Judicial Court, which can overturn rulings if they believe justice has not been served. There is a total of seven judges appointed, all of which were from the Republican party as of March 2021.
Among these seven judges is a chief judge, which is appointed by the governor. There is no vote that goes into choosing judges, unlike many other states across the United States. After appointment by the governor, they are voted in by the governor's council, but never by the president or United States Senate.
Massachusetts Courthouses, Sheriff's Offices, Police Departments, Jails, & Prisons
Which trial courts are in Massachusetts?
Superior court
The Superior Court in Massachusetts oversees all of the criminal cases in the state. For civil actions, they deal with larger cases that deal with charges that equal to $50,000 and above and also deal with labor disputes. They deal with cases where those convicted are facing first-degree murder charges and even handle cases where defendants are facing charges of medical malpractice.
District court
District courts handle small-scale civil and criminal cases, usually dealing with small claims involving less than $7,000. For civil cases, they deal with those that involve less than $50,000 in charges. Their jurisdiction not only allows them to work on criminal and civil cases but also allows them to take cases dealing with family issues too. From juvenile hearings to hearings involving the mental health of individuals, they can do it all.
Housing courts
For all cases dealing with residential housing, there is a Housing court in the state of Massachusetts. Their jurisdiction lies with cases involving eviction and small claims, though it does not permit cases that involve commercial property. Not only do they deal with issues between tenants and landlords but they also deal with situations that are not safe for living, putting occupant's health at risk.
Land courts
From titles for properties to individual plots of land, this trial court deals with everything involving land. Parties that have issues can present their case in front of the presiding judge without the need for a jury or any other kind of formal court case. Though jurisdiction involves land, some larger cases dealing with corporations or organizations could be passed to Superior courts and above depending on the amount of the claim involved between the two parties.
Probate and family court
Probate courts deal with estates and family matters. These courts are the ones that handle cases involving juveniles and family issues including dissolution of marriage, child support, and even custody battles between legal parents or guardians.
Most of these cases are not made available to the public, especially if they involve minors or elders. In any case, dealing with guardianship and some cases with a marriage license, the public cannot access records.
Municipal courts
The Municipal courts in Massachusetts can hear both civil and criminal cases. They have the power to oversee what other trial courts are doing, except the Superior courts. The Boston Municipal Courts have a total of 30 judges, all of which are spread across all of the eight divisions in the state.
What are the federal district courts in Massachusetts?

There are two federal courts in the state of Massachusetts, one of which is the United States District Court for the District of Massachusetts. The judges who are appointed to this court are appointed by the president of the United States and confirmed via a vote by the United States Senate. Once judges are appointed and approved, they go on to serve life sentences. Appeals from this district go to the U.S. Court of Appeals for the 1st Circuit.
The second federal court is the federal bankruptcy court, which deals with all of the bankruptcy cases throughout the state. They are able to hear both small and large cases, including those that deal with corporations in the state. This court is named the United States bankruptcy court in the District of Massachusetts.
How to find electronic court records in Massachusetts
In the state of Massachusetts, records are highly available. Citizens can get their hands on them easily using one of the many online search engines. For electronic court records, anyone from the general public can visit Masscourt, the online case management system created by the state to search. Cases involving minors including those from juvenile courts are not accessible to the public.
Though many cases are available, residents may have a hard time accessing very recent cases, as not all cases have been uploaded. If that's the case, those who would like information on more recent cases should visit the court where the trial was held for information about how to obtain records.
To retrieve information, it's generally requested that those looking for records have the names of the part involved and, if possible, the court case number. The case number makes the entire process easier, allowing clerks to easily find files and let those searching know if they are public or sealed and which records can be obtained and cannot.
Where to find additional information about Massachusetts courts?