Instant Court Case Lookup
The following is for information purposes only
Municipal Courts
What is a Municipal Court?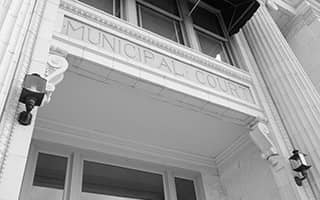 Municipal courts are the criminal justice system's lowest level. They usually have limited jurisdiction over local misdemeanors and minor offenses. State laws, which vary from state to state, tell how municipal courts work.
In Kansas, under Section 12-4104 of the Kansas Legislation, local laws have concurrent jurisdiction with state statutes, such as DUI and domestic violence. The law prohibits municipal courts from using search warrants. Other rules define municipal judges' powers and responsibilities and their qualifications and appointment methods.
In Arizona, Section 22-402 of the Arizona Revised Statutes grants municipal courts concurrent jurisdiction over any crimes of state law committed within their city or town lines. Section 22-421 outlines how Arizona municipal courts issue search warrants. Under Section 22-403, the municipal court presiding officer is a magistrate.
Ordinance courts aren't always termed municipal courts in various jurisdictions. For example, Chapter 12A of Title 16 of the South Dakota Codified Laws creates magistrate courts and explains their power over cases that municipal courts often handle.
What are the Cases Handled by Municipal Courts?
Generally, the municipal court hears cases involving ordinance violations, divided into criminal and civil categories. Typical cases heard in municipal court consist of the following:
Small claims cases
Traffic violations
Nuisance charges
Certain criminal offenses, including shoplifting and trespassing
Housing law cases, such as landlord-tenant disputes
Protection orders
Tax cases and controversies
Arbitration of commercial conflicts
Disputes with zoning and permits
Contract disputes
Preliminary felony hearings
Civil disputes
While the most-charged offenses in municipal court typically include:
Possession of marijuana
Trespassing
Possession of drug paraphernalia
Patronizing a prostitute
DUI
Battery
Theft
Interference with law enforcement
Driving on a suspended license
Traffic charges
There is a specific division in the municipal court system for each case. Even if you have worked with other courts before, navigating the municipal court system can be difficult. Experienced attorneys can assist you through the municipal court system and secure a fair trial.
What are Municipal Court Procedures?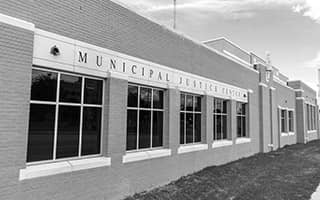 Each municipal court has its own rules. What is "standard" in one municipal court may not be in another. Some municipal courts are challenging, while others are sympathetic. Consult an experienced criminal defense attorney if you face charges in municipal court.
But in general, municipal courts in every state share common grounds for their systems. If you get accused of a crime, here's the typical procedure of a municipal court:
Appearance
You have legal obligations in addition to your rights. You must go to court if you want a lawyer to help you. Citation, summons, or release documents state your court date.
You or your lawyer may appear in open court, mail your plea, or present it in person. Postmark your petition by your planned appearance date if you send it.
Note that juveniles have their own set of rules.
Your first appearance determines your plea. The court may consider mitigating circumstances if you forgo a jury trial and plead guilty or nolo contendere (no contest). If you ask for a not guilty plea, the court will set a date for your pretrial hearing.
Pleas
Unless you are eligible for dismissal for non-compliance, you must plead:
Not Guilty Plea
A not guilty plea implies you reject guilt and demand the state prove it. It does not exclude a subsequent guilty or no contest plea.
Guilty Plea
A guilty plea commits you to the crime accused.
Nolo Contendere (no contest) Plea
A nolo contendere plea indicates you admit the state's accusation.
In contrast to a guilty plea, a nolo contendere plea is not applicable for damages against you in a civil lawsuit. For example, if you plead guilty in a civil case about a car accident, that can prove that you were responsible or at fault.
Fines and Fees
Facts and circumstances dictate the court's acceptable amount. Driving in a construction zone with employees or a school zone may reduce the fine, while driving in a construction zone with students may raise it.
Because fees depend on the crime, you should ask the court what you'll have to pay. If you ask for a trial by a jury, you will have to pay a jury fee. Also, there is a fee for serving or processing a warrant. No payment within 31 days of court time is subject to a late payment fee.
Judge Dismissal Power
A fair, unbiased, and public trial is the municipal judge's duty. The state brings the case against you, not the court. Thus, the court cannot dismiss a case without the prosecutor's consent.
There are, however, certain exceptions, such as delayed disposition, driver safety classes, and compliance dismissals.
Pretrial Hearing
The defendant and the municipal prosecutor meet for a pretrial meeting every two months.
The laws that govern pretrial proceedings in municipal court allow for a pretrial hearing before a merits trial.
The court may invite the prosecutor, the defendant, and their attorneys. A defendant must appear at a preliminary hearing.
There may be an appointed interpreter in municipal courts for pretrial hearings on the defendant's pleadings, special pleas, motions to quash, requests for continuation, motions to suppress, discovery, entrapment, and applications for change of venue.
Trials
Municipal court proceedings may vary from state to state. Before they can prosecute you in a trial, they must first submit a sworn complaint against you. When you are in court, you have the following legal rights:
Summon witnesses in your defense
Cross-examine witnesses
Have your case tried by a jury
Hear all evidence presented against you
Not to testify
Testify in one's name
See the complaint before trial and have it read to you
What are the Differences Between Municipal, District, and Federal Courts?
A person accused of a crime may wind up in many courts.
Which court you will go to depends on what law the government says you violated.
If the government claims you breached a federal law, you go to federal court; if they presume you broke state law, you go to district court; if they say you violated local law, you go to municipal court. In addition, each of these courts has limited jurisdiction. In some instances, their jurisdiction overlaps, allowing your case hearings to be in several courts.
Municipal Court
Every city has a municipal court. In municipal or city court, a judge hears cases when the city prosecutor finds a violation of municipal law.
Note that what is lawful in one city may be illegal in another. A person accused of breaching a municipal law can always hire counsel.
A municipal court can address crimes punishable by up to a year in prison. You can always appeal a municipal court judge's decision as long as you do it quickly.
A defendant has 14 days to appeal a case's sentence. If the defendant appeals, the case goes to the district court.
District Court
The district court, sometimes known as the county court, is the county's most prominent and influential court. It handles both civil and criminal cases.
There are two categories of criminal cases presented in district court:
Cases involving state law breach: This generally includes drug felonies, non-drug crimes, off-grid felonies, infractions, and all misdemeanors. Violations of state laws can result in fines, probation, or imprisonment.
Appealed criminal cases from a municipal court: If a defendant wants to appeal a decision made by a municipal court, the dispute will go to the district court. Even if the case is in the district court for a second look, the municipal prosecutor will still bring charges, including infractions and misdemeanors.
The district court is not like most municipal courts. It is more formal, requires more court appearances, has more procedural protections, and can hold jury trials. Having your case tried in district court has benefits and drawbacks depending on who is the fact finder.
Federal Court
If the government suspects you breached a federal law, your case will move to federal court. However, there are a few exceptions in unusual situations, such as committing a felony on Tribal property.
The federal court has a reasonably modest caseload than municipal and state district courts. It is more official among the three. Your federal criminal defense attorney should know this court system if you face a federal crime.
Where to Find Municipal Court Records?
Because there are two sorts of municipal court records, two statutes govern them. The first kind of municipal court record is judicial, headed by the Judicial Administration Rules. The second type is the case records, and the Common Law Right of Access (CLRA) manages them.
Judicial Records
Judicial records are municipal court administrative records. It is a record created or maintained by or for a court or judicial institution.
The requestor must submit a written request to the court's record custodian to get copies or see judicial records. The request must be specific enough to identify the desired document. You'll also need to include its purpose.
Case Records
The Common Law Right of Access (CLRA) provides access to court case records. The U.S. Supreme Court acknowledged the common law right of the public to see and copy court case records in 1978.
Using the Common Law Right to Privacy (CLRP), personal information in court records is private. CLRP is distinct from CLRA. It protects information against publication if it fits two criteria:
Extremely humiliating facts that would be highly unpleasant to a reasonable person
No justifiable public interest in the information
Remember that the municipal court may charge for case records.
If a cost ordinance exists, the municipal court must follow it when calculating fees for court records. If no cost ordinance exists, the municipal court might either adopt the state Office of the Auditor General's Cost Rules or use them as a reference to assess a fair cost.