Instant Court Case Lookup
The following is for information purposes only
Parish Courts
What is a Parish Court?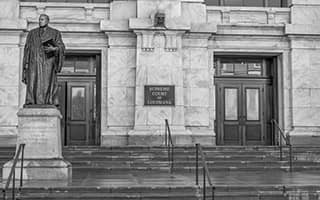 Parish Court is a court created for each parish in Louisiana with limited civil and less severe criminal jurisdiction.
Louisiana's judicial system is simple. It has a Supreme Court and five intermediate appellate courts. Also, It has general, unique, and limited jurisdiction courts at the trial level.
The state has three judicial districts: Eastern District, Middle District, and Western District.
Eastern District
The Eastern District of Louisiana has 13 parishes:
Assumption
Jefferson
Lafourche
Orleans
Plaquemines
St. Bernard
St. Charles
St. James
St. John the Baptist
St. Tammany
Tangipahoa
Terrebonne
Washington
New Orleans is the point of the Eastern District court.
Middle District
Nine parishes make up the Middle District:
Ascension
East Baton Rouge
West Baton Rouge
East Feliciana
West Feliciana
Iberville
Livingston
Pointe Coupee
St. Helena
Baton Rouge is the seat of the Middle District Court.
Western District
The Western District comprises over 40 parishes. You can find the courthouses in Alexandria, Lafayette, Lake Charles, Monroe, Opelousas, and Shreveport. Here is the complete list of Western District parishes.
What are the Cases Handled by Parish Courts?
Parish courts have concurrent original jurisdiction with district courts regarding criminal crimes punishable by a fine of less than $1,000, imprisonment of fewer than six months, or both.
It prosecutes all minor and traffic crimes. For example, misdemeanors are offenses punishable by up to a $1,000 fine or six months in jail. They vary from Driving Under the Influence (DUI) to simple assault, theft, and shoplifting.
In most cases up to $20,000, parish courts have concurrent civil jurisdiction with district courts.
Parish courts lack jurisdiction over the following:
Divorce
Annulment of marriage
Alimony
Property separation
Defendants that include the state, parish, municipal, or other governmental entity
Election contests
Cases where the plaintiff alleges civil or political rights protected by the federal or state constitutions
Real estate title claims
Succession, liquidation, receivership, interdiction, habeas corpus, and quo warranto pro
Courts of appeal hear appeals from cases decided in parish courts.
What are Parish Court Procedures?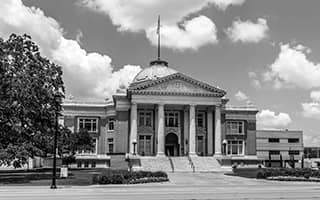 Generally, the amount in dispute and the nature of the procedure restrict the civil jurisdiction of a parish court.
When the number in the dispute or the value of the property concerned does not exceed the jurisdictional amount set out in Code of Civil Procedure Article 4842 (A), a parish court has concurrent civil jurisdiction with a district court.
Juvenile Jurisdiction
The parish court has equal powers with the district court over juvenile proceedings unless the statute creates a separate juvenile or family court with exclusive jurisdiction.
Criminal Jurisdiction
The parish court has criminal jurisdiction over any violations of state law, parish or municipal laws, punishable by a maximum of $1,000 fine, six months in prison, or both. All other statutory jurisdictions of the district court are concurrent.
Besides capital cases, the parish court may issue arrest warrants and conduct preliminary investigations.
Civil Procedure
Suppose the amount in conflict or the property's value involved in the civil action is less than $3,000. In that case, Book VII of the Louisiana Code of Civil Proceedings controls the procedure in parish courts.
If it exceeds $3,000, the process in the district court should be as established by law for civil cases.
Appeals in Civil Cases
In-person, you may appeal a parish court civil verdict to the court of appeal. The same regulations apply as if you were in district court with appellation.
The main distinction is that you must file a suspensive appeal within ten days of the judge's decision. If the judge declined your request for a new trial, you must re-appeal within ten days.
Criminal Procedure
A criminal case in a parish court must follow the Code of Criminal Procedure.
What are the Types of Parish Court?
Louisiana has three parish courts. These courts may hear civil lawsuits up to $10,000 and criminal cases up to $1,000 fine or six months imprisonment. They are like city courts but with more jurisdiction and full-time judges.
Jefferson Parish
Jefferson Parish is a relatively new limited jurisdiction court that commenced operating in 1964.
There are two parish courts in Jefferson Parish: the First Parish Court and the Second Parish Court. With some restrictions, these courts hear both civil and criminal proceedings. Damages of $20,000 or less are required to file a civil case.
Here are the traffic or criminal jurisdiction of the First and Second Parish Court:
Misdemeanors (Theft of less than $300, shoplifting of less than $100, Disturbance of the Peace, Simple Battery, etc.)
Driving Under the Influence
Title 14 violations such as Hit-and-Run, ROMV, Simple Obstruction, etc.
All Title 32 offenses of Jefferson Parish, such as Speeding, Driving While Suspended, Failure to Yield, etc.
Violations involving road accidents and traffic tickets
The critical difference is that the Second Parish Court in Gretna handles Westbank offenses while the First Parish Court in Metairie handles Eastbank violations.
Former Judges
Stephen C. Grefer is a judge in Jefferson Parish, Louisiana's 24th Judicial District, Division J. The judge started on February 15, 2013. In 2014, he continued by re-election for a term beginning January 1, 2015, ending December 31, 2020.
George W. Giacobbe was a judge on Louisiana's 1st Parish Court. He started in court for the first time in 1988 and served five terms. He stated his intention to seek re-election in 2014, but he changed his mind on the same day. His tenure came to an end in 2014.
Ascension Parish Court
The Ascension Parish Court handles civil, criminal, traffic, and juvenile proceedings. It can only act in civil cases worth less than $20,000, excluding interest, attorney fees, and penalties. Its criminal and traffic jurisdiction only includes minor offenses punishable by six months imprisonment or a fine of $1,000.00.
Powers of Judge
As a non-capital judge, the court judge may conduct preliminary exams, perform marriage ceremonies, demand peace bonds, issue arrest warrants, commit, admit to bail, and dismiss prisoners.
In addition, he can issue the required writs in all instances to carry out the court's jurisdiction. He also has the power to give the necessary writs in all situations to carry out the court's jurisdiction, regardless of the value of the seized property.
Traffic Offenses
The court judge may set a schedule of penalties and expenses for numerous traffic violations. Anyone charged with such a crime may enter a guilty plea before the sheriff or his deputy, who will record it and pay the fine and costs set by the court in his schedule of penalties for the specific offense. The sheriff or deputy shall inform the clerk of the plea, and the clerk shall make an entry of the petition.
Where to Find Parish Court Records?
The first step in obtaining court documents in Louisiana is determining the kind of data you need and the location of the case files. The clerk in the courthouse where a case starts is in charge of making and keeping official records.
Consult the website of the Louisiana Judicial Branch for information on how to contact the courthouse that has the case you are seeking. It's easier to think of them as Judicial Districts, and each parish has a courthouse that fits into one of the Judicial Districts.
Requesters can get copies of court records in printed or electronic form if they want them. Here are the ways to find or get Parish Court records:
Make a Request in Person
People can get court records in Louisiana by requesting them personally. Here, the person who wants to see court records goes to the clerk's office and asks for them. In some cases, the courthouse will ask for a written request and proof of ID from the person who wants to see the documents.
On the other hand, other courthouses have request forms that the person who wants to search for information about a case must fill out with the knowledge that will help them, like the names of the people involved or the case number. Each time you request court records, keep in mind that there may be a small fee for making copies and producing the documents you want.
When requesting a court record, make sure that the request application is straightforward. It should include information about the documents you want, such as the number of copies and their purpose.
Find it Online
People in some parishes can ask for things on the internet or send them in the mail. Inform yourself about the parish's policies regarding online and mail-in inquiries.
You might also have to set up a profile or log in to an account, pay a fee, and choose how long you want to be a subscriber. To get records after this registration, go into your account and click "Log In".
One example is the Ascension Clerk of Court Electronic Search System (ACCESS). You will pay a monthly fee or a day cost to use this system. Here, you can find Mortgage, Conveyance, Maps, Criminal, Traffic, and Civil records.
The clerk of the court's employees cannot provide legal advice. Those in need of legal help should promptly contact a reputable attorney or an entity of legal assistance.