Rhode Island Court Records Lookup
The following is for information purposes only
Rhode Island Court Records
What types of courts are in Rhode Island?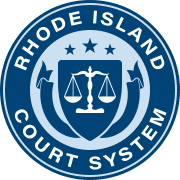 The state of Rhode Island has a number of courts, including family courts, district courts, and Superior Court. All of these courts have their own jurisdiction and are spread throughout the state in different districts. All courts and the system are overseen by the state's Supreme Court, which can appeal a decision by other courts and can oversee the state's disciplinary actions.
Rhode Island also has federal courts that deal with cases where federal crimes were committed. They are the first court to hear federal cases and the court to handle appeals from the state courts too.
How are court cases in Rhode Island managed?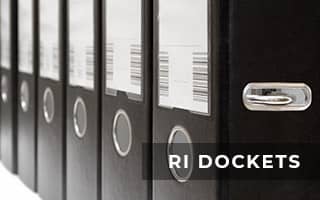 All of the trial courts in the state of Rhode Island are overseen by the State's Supreme Court. The Supreme Court is made up of four justices and one chief justice, which is appointed by the state's governor. Apart from hearing some appeals, the court also deals with legal and constitutional questions, ensuring that the state is lawful in all of its decisions. They also determine the state's bar and admissions, as well as determining disciplinary issues.
All of the trial courts are overseen by the Superior Court, which files its appeals to the Supreme Court. The Federal Courts are handled apart from the courts in Rhode Island and their appeals go to a federal court of appeals. Federal courts hear the primary cases that deal with federal laws and even deal with appeals coming from the state courts.
Rhode Island Courthouses, Sheriff's Offices, Police Departments, Jails, & Prisons
Which trial courts are in Rhode Island?
Superior Courts
The Superior Courts of Rhode Island have general jurisdiction in the state and can hear both felony and civil cases. Their jurisdiction caps off at $10,000, with anything over that going to a different set of courts.
District Court
District Courts have very limited jurisdiction in the state of Rhode Island, only able to hear cases that deal with very minor cases in certain districts. Most of the time, district courts hear preliminary hearings of felonies and deal with other types of small claims.
Family Court
Family courts of Rhode Island serve all of those that are dealing with family-related cases. These include cases that deal with child support, divorce, and even those that deal with juveniles that commit crimes. For juvenile cases, children under the age of 16 that commit minor crimes are heard here, though some exceptions apply if the crime is large enough.
Family courts also deal with property and the distribution of it, ensuring that parties involved are treated fairly.
Workers' Compensation Court
The Workers' Compensation Court deals with all issues involving employees and employers. When employers need to pay their employees due to injury or termination, this court oversees the process and will step in if there are issues or disagreements between the two parties.
Traffic Tribunal
Traffic Tribunal is a court that deals with traffic violations in the state. In this court, they take over civil traffic offenses and have jurisdiction over municipal courts that deal with traffic offenses that are considered to be less of an offense.
Municipal Court
The municipal courts in the state of Rhode Island hear cases dealing with violations of ordinances and parking violations. Most of the cases heard in this court have a jury though it is something that isn't always necessary.
Probate Court
Probate courts in the state of Rhode Island deal with very minor cases and do not normally involve a jury. The cases deal with probation and matters dealing with estates, holding exclusive hearings for the two.
What are the federal district courts in Rhode Island?

There is one federal court in the state of Rhode Island, the United States District Court for the District of Rhode Island. This court has jurisdiction throughout the state and hears all civil and criminal cases that violate federal law. All districts in the state are represented by a single federal court, which is overseen by three active judges.
Current judges are appointed by the president of the United States and confirmed by the United States Senate. They can appoint Magistrate judges as well. These magistrate judges receive their tasks from the appointed Supreme Court judges, and will usually serve terms up to eight years. This court may hear appeals from state courts and appeals from this court go to the U.S. Court of Appeals for the 1st Circuit.
The state also has an additional federal branch that deals with bankruptcies in the state, which is known as the federal bankruptcy court. Its jurisdiction only deals with cases where bankruptcy is involved and is overseen by one judge.
How to find electronic court records in Rhode Island
Rhode Island considers court records to be public information and will therefore allow anyone to search for information. However, there are records that are sealed, meaning that no one may access the records. Most of these deal with sensitive information or deal with a minor that cannot be named.
For records that can be accessed, those interested can visit the Rhode Island Judiciary website, looking up cases by the case number, the names of the parties involved, or the attorney who was involved with the case. If you're looking up court records electronically, they can usually be found easily, though that's not the only way to get ahold of them.
Those looking for court records can also find them by visiting the court where they were heard, though they need to know the name of the documents they are looking for. The same credentials can be used, though it can be more difficult to get ahold of fast like looking them up electronically. Most clerks' offices are there to facilitate the search for court records, which is useful when searching without specific details.
Where to find additional information about Rhode Island courts?