South Carolina Court Records Lookup
The following is for information purposes only
South Carolina Court Records
What types of courts are in South Carolina?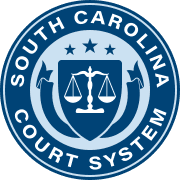 South Carolina has a court system that is made up of trial courts, a state court of appeals, a supreme court, and a federal court. The trial courts have the most general jurisdiction, spread out throughout districts and covering counties across the state. All of the trial courts are overseen by the circuit court, which is able to send appeals to the court of appeals.
The supreme court has the right to hear appeals and overturn a ruling by other courts. Additionally, they can send appeals to the court of appeals too. The supreme court is there to not only make appeals if they see fit but they are also there to determine disciplinary actions for those convicted and to oversee the requirements to pass the bar in the state.
How are court cases in South Carolina managed?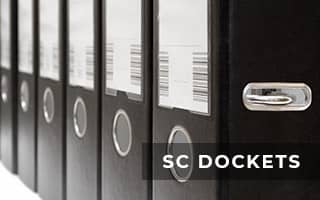 All of the trial courts in the state can appeal to the Court of Appeals. They hear appeals for all civil and criminal cases that come from the lower courts and can hold further proceedings if they wish to. They do not have the final say in decisions to appeal and are overseen by the state's Supreme Court.
The South Carolina Supreme Court can designate cases to the Court of Appeals and hear appeals for criminal and civil cases in the state. Because the state has the death penalty, this court hears cases where the death penalty is the possible outcome. The state Supreme Court has a total of five justices, all of them appointed by the South Carolina general assembly. They also have a chief justice who serves on the court as well.
South Carolina Courthouses, Sheriff's Offices, Police Departments, Jails, & Prisons
Which trial courts are in South Carolina?
Circuit Courts
Circuit courts in the state of South Carolina have general jurisdiction. They can hear a number of different types of cases, including those that deal with civil and criminal cases. Some of them are heard in front of a jury while others are not, only presented by the attorneys of the parties involved.
Other types of cases that can be heard in circuit courts include those that deal with real estate and property and all felony, criminal, and civil cases as well. The Circuits court heard criminal appeals and, if necessary, will send appeals to the court of appeals.
Masters-in-Equity
Masters-in-equity courts are similar to the circuit courts in South Carolina, though none of the cases are heard in front of a jury. Many of the cases here deal with very small crimes and have a limit of $7,000 or jail terms that last less than 30 days.
Magistrate Courts
Magistrate courts are those throughout the state of South Carolina that deal with very small hearings, including those that deal with claims up to $7,500. Most of the hearings in this court deal with traffic violations and orders of civil protection. This court also deals with restraining orders and holds preliminary hearings for other types of cases.
The magistrate courts are overseen by the circuit courts, though they have general jurisdiction in the district in which they are operating. They share equal jurisdiction with the municipal court and the probate court, though all three deal with different types of cases.
Family Court
Family courts deal with matters related to family issues, including domestic relations and divorce. In addition, they handle all of the cases that deal with juveniles, including those where minors are involved in crimes and those where crimes were committed by juveniles. Family courts are spread out throughout the state and are found in almost every district so that all residents have access to the courts when they need them.
Probate Courts
Probate courts in the state are those that do not hear cases in front of a jury. Instead, they deal with matters including probation, estate matters, and those that deal with the mental health of individuals. Probate courts deal exclusively with those awaiting or on probation, and will even hear cases where the mental health of an individual is in question.
What are the federal district courts in South Carolina?

There is one court in the state of South Carolina, the United States District Court for the District of South Carolina. The jurisdiction for this court extends throughout the state and deals with all cases where parties break federal law. This includes all cases that are either civil or criminal, as long as they fall under federal law.
This court may hear appeals from state courts and appeals go to the U.S. Court of Appeals for the 4th Circuit.
How to find electronic court records in South Carolina
In the state of South Carolina, the Freedom of Information Act states that all records, unless otherwise specified, must be made public. Some records that are omitted from this ruling include those that have information about juveniles and those with sensitive information for the state. For records that are public, the general public can access them in a few different ways, including electronically and in person.
Electronic records can be located at South Carolina Judicial Branch under "Case Search". After visiting the website, interested parties only need to search for the case they are looking for by name or case number. Electronic records are one of the simplest and fastest ways to get access to court records, as anyone from anywhere can search for them at any time.
Additionally, those looking for court records can visit the court in which the case was heard, visiting the clerk's office. Of course, doing this requires that interest parties know the name of the documents they need and know the parties' names that were involved in the case or the name of the attorney. This way could take longer and could be subject to very slim opening hours.
Where to find additional information about South Carolina courts?