Tennessee Court Records Lookup
The following is for information purposes only
Tennessee Court Records
What types of courts are in Tennessee?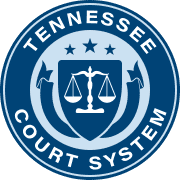 The state of Tennessee has a Supreme Court, 3 federal district courts, a state court of appeals, and various trial courts. There are different types of cases each of these courts oversees, depending on the case at hand.
Tennessee has 5 levels of courts:
Federal Courts
State Court of Appeals
State Court of Criminal Appeals
Trial Courts
How are Tennessee court cases managed?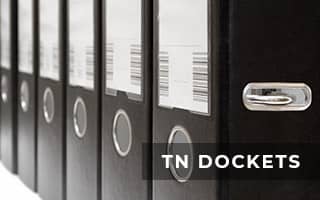 As with many states, court cases in Tennessee are managed by the lowest level of courts with jurisdiction over the case. If you commit a simple traffic offense in a smaller town, their local city court may handle the case. If you commit a more serious offense, you may need to be seen by a higher-level court. There are also other cases, such as bankruptcy, that have their own court to handle the case.
Any appeals are handled by either the State Court of Appeals or the State Court of Criminal Appeals, depending on the case at hand. Each of the courts in Tennessee handles different types of cases.
Tennessee Courthouses, Sheriff's Offices, Police Departments, Jails, & Prisons
Which courts are in Tennessee?
Federal District Courts
The 3 Federal District Courts in Tennessee are the point of origin for federal cases and lawsuits. These courts may also hear appeals from the state courts.
Bankruptcy Court
Each federal district has its own bankruptcy court. These courts have subject-matter jurisdiction, meaning they exclusively handle all of the state's bankruptcy cases.
Tennessee Supreme Court
Tennessee's Supreme Court was founded in 1870 and is the court of last resort. It has 5 judgeships, with Roger A. Page as the current chief of the court. The supreme court hears appeals of both criminal and civil cases from lower courts, including the Tennessee Court of Appeals. The supreme court can assume jurisdiction and make decisions on the court of appeals' undecided cases.
The Tennessee Supreme Court meets in Nashville, Jackson, and Knoxville. Justices are chosen by the governor with the assistance of the judicial nominating commission. Tennessee is one of 10 states that use this process to appoint their Supreme Court Justices.
Tennessee Court of Appeals
This is an intermediate court that hears appeals of civil cases only. Created in 1925, the Tennessee Court of Appeals handles only non-criminal appeals from the various trial courts in the state. This court consists of 12 members. There are panels that meet in Nashville, Jackson, and Knoxville. Their decisions are not set in stone and may be appealed to the Tennessee Supreme Court.
Tennessee Court of Criminal Appeals
The Tennessee Court of Criminal Appeals is another intermediate court. This appellate court, unlike the Tennessee Court of Appeals, strictly handles the appeals of criminal court cases. This court was established in 1967 and had 9 judges originally, but has 12 judges as of 1996. The decisions made by this court can be appealed to the Tennessee Supreme Court if the losing party is unhappy with the outcome.
Tennessee Chancery Courts
Chancery courts have general jurisdiction, sharing with the Tennessee Circuit Courts. There are 31 judicial districts, each with a chancery court.
Tennessee Circuit Court
The circuit courts also have general jurisdiction, with a court in each judicial district. The circuit judges hear both criminal and civil cases, as well as handling appeals from Municipal, City, Juvenile, and General Sessions courts. Criminal cases are generally handled by the applicable circuit court unless the general assembly has established a separate Criminal Court.
Tennessee Criminal Court
The Tennessee Criminal Courts handle mainly criminal matters, although they may hear the misdemeanor appeals from lower-level courts. Out of the 31 judicial districts, 13 of them have criminal courts.
Tennessee Probate Court
The Tennessee Probate Courts have jurisdiction over conservatorships, guardianships, wills, and estate administration. There are two counties that currently have a probate court: Shelby and Davidson.
Tennessee General Sessions Court
The general sessions courts throughout Tennessee have limited jurisdiction. What they oversee varies from county to county. Many of these courts hear civil and criminal cases, but the cases are limited to specific actions and monetary limits.
Tennessee Juvenile Court
Tennessee's juvenile courts exclusively handle cases that involve minors.
Tennessee Municipal Court
These courts have jurisdiction over city ordinances. The judges can give jail sentences up to 30 days, as well as administer fines up to $50. The Tennessee Municipal Courts may also be referred to as city courts in some areas.
What are the federal district courts in Tennessee?

Tennessee has 3 federal district courts:
How to find electronic court records in Tennessee?
When it comes to locating online records from the various cases throughout Tennessee, you can use the state's online portal, the Public Case History. This allows you to search for cases filed after August 26, 2013. You may search by either the case number, case style, first or last name of the party, or an organization.
The Tennessee State Library and Archives have copies of records from the county, chancery, and circuit courts. You can even look at older records through the county's microfilm reels. For a fee, the Library and Archives can do a quick search of a 5-year date span so you can check the Quarterly Court, Circuit Court, or Chancery Court.
Where to find additional information about Tennessee courts?