Utah Court Records Lookup
The following is for information purposes only
Utah Court Records
What types of courts are in Utah?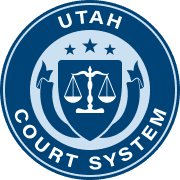 The state of Utah has established several types and levels of courts in accordance with the state constitution and statutes. The court system begins with local Justice Courts, which can be established by counties and municipalities in the state, and can only preside over Class B and Class C misdemeanors, violated city ordinances, other minor infractions, and small claims that are committed or filed within their assigned territorial purview. There are Juvenile Courts that are given original jurisdiction over all cases involving minors. The Utah District Courts are the primary state trial courts and preside over most criminal, civil, small claims, and probate cases. The final two courts are the intermediate and final appellate bodies of the state, the Utah Court of Appeals, and the Utah Supreme Court.
How are Utah court cases managed?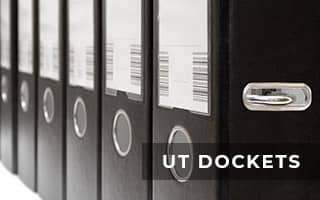 Cases in the Utah court system flow from the lowest court with jurisdiction, to the intermediate appellate body, then finally to the supreme court for final appeal. Most minor infractions and ordinance violations will be able to be taken care of in a local capacity, often at a Justice Court. If the offense is too great, or the amount in dispute too high, the case may then flow to the District Court. If the decision of the district court is challenged or appealed, the case flows to the Utah Court of Appeals, and if needed, to the Utah Supreme court.
Utah Courthouses, Sheriff's Offices, Police Departments, Jails, & Prisons
Which courts are in Utah?
Utah Supreme Court
The Utah Supreme Court is the highest court in the state, the final appellate body, and the court of last resort. There are 5 judges that preside over the appeals heard by the Utah Supreme Court, 4 associate judges, and 1 chief judge. The Utah Supreme Court is in Salt Lake City.
The Utah Supreme Court holds jurisdiction over all matters of state law that have already been certified by federal courts. It also holds appellate jurisdiction over civil cases other than domestic cases brought in the state, in addition to criminal cases. The Utah Supreme Court also presides over hearings from the Tax Commission, the School and Institutional Trust Lands Board of Trustees, the State Engineer, and even the Board of Oil, Gas, and Mining in the state.
The Utah Supreme Court also by writ of certiorari and constitutional questions, is assigned the power of review and jurisdiction over rulings of the Utah Court of Appeals.
Utah Court of Appeals
The Utah Court of Appeals is the intermediate appellate body in the state. It is relatively new, only being created in 1987, and is the lower of the state's two appellate courts. The Utah Court of Appeals will preside over all cases being appealed from either district courts or juvenile courts, excluding all small claims cases. The cases heard will also include matters of annulment, divorce, property division, child custody and support, adoption, visitation orders, paternity cases, and even some criminal matters. The court cannot hear any capital or first-degree felonies, however.
District Court
The state of Utah is divided into 8 judicial districts that are presided over by the Utah District Courts. The Utah District Courts are the primary trial courts in the state, and they hold original jurisdiction over all criminal felony charge filings, most civil cases, and a variety of more serious misdemeanors. Utah District Courts are also assigned all cases regarding domestic relations like divorces, adoption, probate, child custody, and support.
Justice Court
Utah Justice Courts are established by individual counties, municipalities, and incorporated towns or cities in Utah. They are a form of a trial court and are granted jurisdiction over misdemeanor crimes falling under Class B or Class C. They also preside over cases alleging violation of municipal ordinances, small claims case filings, and other infractions that are committed inside of their geographical boundaries.
Jurisdictions of Utah Justice Courts are often decided by pre-established boundaries of other entities, like towns or counties. These entities are also responsible for hiring the judges, who serve 6-year terms and are often reappointed. There are 8 total judicial districts for Justice Courts.
Juvenile Court
Utah Juvenile Courts are granted original jurisdiction over cases involving minors that are charged with violations of municipal, local, state, or federal laws. They are also given original jurisdiction over cases dealing with the abuse or neglect of children or juveniles. In many cases, the Utah Juvenile Courts hold concurrent jurisdiction with Utah Justice Courts as well as Utah District Courts, particularly cases involving the delinquency of a minor, or charges of neglect or negligence.
What are the federal district courts in Utah?

The United States District Court for the District of Utah is based in Salt Lake City, Utah, and has a secondary location in Ogden, Utah. If any of this court's decisions are appealed, the United States Court of Appeals for the Tenth Circuit handles these cases. The Tenth Circuit is based in Denver, Colorado.
How to find electronic court records in Utah?
The District of Utah participates in the federal program PACER, which is an electronic database that contains the court information on criminal cases filed since November of 1992 and civil cases filed since July of 1989. The only exceptions to this are social security cases and cases that have been sealed by the order of a judge. If you choose to try out PACER, you will have access to the case docket and any case documents that are linked to that entry. There is a fee of $0.10 per page.
In addition to PACER, you can access various records on the Utah Courts website. This includes an Appellate Docket Search you can use to search for appellate cases by docket number. You can also search district court records online and view archived court records.
Where to find additional information about Utah courts?