Florida Court Records Lookup
The following is for information purposes only
Florida Court Records
What types of courts are in Florida?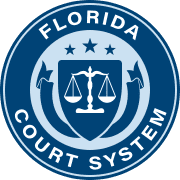 The state of Florida's court system has five different types of courts. There are 67 county courts, 20 circuit courts, five district courts of appeal, and the Supreme Court. Like the United States government, Florida's state government is also made up of three branches, legislative, executive, and judicial.
For more than 150 years, the Florida Supreme Court has served from the state as the highest appellate court in Florida. The Supreme Court is currently comprised of seven justices. Each case must have at least five of the justices participating, and at least four of them have to agree for a decision to count.
Eligibility for the office of Justice states that you must be a Florida resident, a registered voter, and have been practicing law in Florida for the prior 10 consecutive years. Generally, the office of Justice is chosen directly by an election, but there has been one instance where the Governor appointed a replacement until the next election.
Below this is the 5 district courts of appeal, located in Daytona Beach, Lakeland, Tallahassee, Miami, and West Palm Beach. The District Courts of Appeal have been established in order to provide the decisions of lower courts to be reviewed by a panel of multiple judges. This can help catch errors and ensure that each county is making decisions that are consistent, fair, and just. It is important that any decisions made by the courts are well within each citizen's liberties and rights.
Finally, we have the two types of trial courts, Circuit and County. These courts each have their own specific areas that they handle, depending on what the case is.
Circuit Courts: The Florida Court System has 20 judicial circuits within the system, many consisting of multiple counties. Matters that are not handled by the county go to the circuit courts. They also handle county court case appeals.
County Courts: Each of Florida's 67 counties has its own court. These courts often called the people's courts, handle misdemeanors, small monetary disputes, and traffic offenses.
Circuit Court judges are chosen by the voters in an election. To be eligible for the office, the person must be a resident in that district and they must have been practicing law in Florida for the 5 years leading up to running for the office.
How are Florida court cases managed?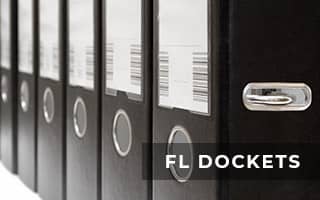 Depending on what the nature of the case it will determine how it is managed. Circuit courts handle cases such as foreclosures, Constitutional Challenges, and Real Property Actions. The county courts handle replevin, foreclosure, nonmonetary, small claims, and personal injury protection.
Florida Courthouses, Sheriff's Offices, Police Departments, Jails, & Prisons
Which trial courts are in Florida?
Prior to 1973, Florida had multiple types of trial courts with only New York outranking them. During the late 1960s, developments were made that eventually cut the system down dramatically, leaving the state with just two types of trial courts.
When a trial involves a jury, these cases are usually presented to the sitting judge of the circuit court. Sometimes referred to as courts of general jurisdiction, this level in the court system has most of the state's civil and criminal cases.
The state of Florida has 67 counties, each with its own established court. Population and county caseload determines the number of judges that are involved in each county. County courts handle any civil disputes that involve monetary amounts of $30,000 or under. Most of Florida's trials that do not require a jury are overseen by a single county judge in the county courthouse.
What are the federal district courts in Florida?

The state of Florida is separated into three federal judicial districts. Each district consists of several counties.
Southern District
Court for Florida's Southern District is held in Key West, Fort Lauderdale, Fort Pierce, and West Palm Beach. Counties that comprise this district are Dade, Broward, Palm Beach, Indian River, Martin, Monroe, Highlands, Okeechobee, and St. Lucie.
Northern District
The Northern District has courts in Panama City, Tallahassee, Marianna, Pensacola, and Gainesville. The counties that make up the Northern District are Wakulla, Holmes, Escambia, Calhoun, Alachua, Bay, Gulf, Gadsden, Leon, Levy, Madison, Okaloosa, Walton, Santa Rosa, Washington, Lafayette, Dixie, Franklin, Gilchrist, Jackson, Jefferson, and Taylor.
Middle District
Florida's Middle District has courts in Live Oak, Ocala, Fernandina, Fort Myers, Tampa, Orlando, and St. Petersburg. Counties in the district are Baker, Bradford, Brevard, Charlotte, Citrus, Clay, Collier, Hardee, Hendry, Hernando, Hillsborough, Lake, Lee, Pinellas, Polk, Putnam, St. Johns, Sarasota, Seminole, Columbia, De Soto, Duval, Flagler, Glades, Hamilton, Manatee, Marion, Nassau, Orange, Osceola, Pasco, Sumter, Suwannee, Union, and Volusia.
How to find electronic court records in Florida?
If you're looking for electronic court records, there are several places you can look around. The public online dockets are available for the Supreme Court, as well as districts one through five.
If that isn't what you're looking for, the Florida court system has a tool called PACER (Public Access to Court Electronic Records), which is an online database that contains both case and docket information from civil and criminal cases that were filed on or after July 1, 2000. These documents are available for you to view in Adobe Acrobat Reader.
PACER can be accessed online on your personal computer at home, or you can visit your local courthouse to view it. Simply use one of the public terminals at the courthouse to view. The fees are the same whether you view the documents at home or at the courthouse.
PACER is a national system, but it gives you access to federal court documents. Both case and docket information from the United States district courts, United States court of appeals, and United States bankruptcy courts. The Administrative Office of the United States manages the system.
Where to find additional information about Florida courts?