New Mexico Court Records Lookup
The following is for information purposes only
New Mexico Court Records
What types of courts are in New Mexico?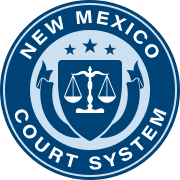 New Mexico's court system is separated into different sections. At the top, there's the Supreme Court, which consists of five justices and controls the lower courts. After that you have the Court of Appeals, the District Court, the Magistrate Court, the Metropolitan Court, the Municipal Court, and the Probate Court.
All of the lower courts refer to the Supreme Court, who ensures that they're running properly. The New Mexico Supreme Court is located in Santa Fe and has jurisdiction over serious criminal cases and various appeals and petitions. The justices serve 8 years on the Supreme Court.
The Appeals Courts have ten judges, with them sitting in panels of three. The District Courts have 94 judges, split among 13 districts. Finally, the Magistrate Court has 67 judges presiding.
How are New Mexico court cases managed?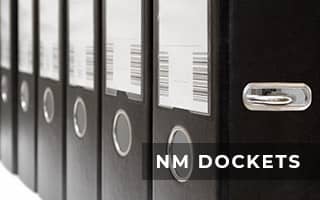 All New Mexico courts are managed by the Supreme Court. This is the highest level of courts in the state and keeps the lower courts in check. Appeals can be made to the Supreme Court to change rulings made by the lower levels. Additionally, the Supreme Court checks that the lower levels are handling all law and rulings properly.
The New Mexico Supreme Court can review the choices made by the other New Mexico courts. They also may handle a case if it doesn't fall into the jurisdiction of any of the other levels. In this court, the Chief Justice is the administrative head for the judicial system.
If you need to find official New Mexico cases, use this lookup to find judiciary cases online. The official New Mexico courts page offers plenty of information as well. You can find recorded meetings and case information there as well.
New Mexico Courthouses, Sheriff's Offices, Police Departments, Jails, & Prisons
Which trial courts are in New Mexico?
Supreme Court
The Supreme Court is made up of five justices, including the Chief Justice. This court is used as the final option for making appeals and handling cases. It has control over the lower level courts in the state. It has appellate jurisdiction over the following:
Criminal cases with possible life in prison or death penalty
Appeals for removal of public officials
Appeals for challenging nominations
Appeals from the Public Regulation Commission
Court of Appeals
The Court of Appeals, sometimes called the Appellate Court, has 10 judges. The judges are split into panels and handle various types of cases. They have jurisdiction over:
Civil cases
Non-capital criminal cases
Juvenile cases
Administrative agency appeals
Interlocutory decision cases
Magistrate Court
67 judges rule in the Magistrate Court, of which there are 54. These courts offer limited jurisdiction and various types of cases, with jury members present. Most often, they have jurisdiction over the following types of cases:
Landlord and tenant rights, up to $10,000
Felony preliminary hearings
DUI
Traffic violations
Misdemeanors
District Court
The New Mexico District Court has 94 judges presiding over general cases, which use a jury trial system. The courts are located in 13 districts throughout the state and can hear all of the following types of cases:
Juvenile
Misdemeanor
Criminal appeals
Contract, property, and estate
Domestic relations
Mental health
Appeals for lower courts and admin agencies
Contested estate cases
You can find courthouses in Albuquerque, Las Cruces, Santa Fe, and Roswell. The district courts provide their services to all of New Mexico's 33 counties.
Metropolitan Court
19 judges make up the Bernalillo County Metropolitan Court. This is another lower level court with limited jurisdiction, which makes use of jury-based trials. The Metropolitan Court can handle these sorts of cases:
Landlord and tenant rights, up to $10,000
Tort and contract
Felony first appearances
Misdemeanors
DUI
Domestic violence
Various traffic violations
Municipal Court
The New Mexico Municipal Court is made up of 83 judges. There are 81 courts that belong in this category, which also have a limited range of jurisdiction. However, they don't use juries in their trials. These cases include:
Petty misdemeanors
DUI
Traffic violations
Municipal ordinance violations
Probate Court
The Probate Court consists of 33 judges for the 33 counties. These types of courts ensure that a deceased person's beneficiaries receive the inheritance they were meant to; they act on their behalf. These courts don't have a jury system and they also have a limited jurisdiction for the following types of trials:
Uncontested estate cases
Informal probate
What are the federal district courts in New Mexico?

There is a single federal district court in the state of New Mexico. These courts have a general jurisdiction over a variety of cases and hold jury trials. The court can also hear both civil and criminal cases. It may also handle some appeals.
Their main purpose is to resolve various disputes by examining all of the evidence and facts. From there, the federal court decides on which party is in the right.
How to find electronic court records in New Mexico?
You can easily find the electronic court records you need in New Mexico. There are a few different ways that you might go about doing this. You can go directly to the county clerk's office or use websites. There may be a small fee associated with either method.
If you want to find public court records online, you can use the state records request site. You can also use the State Judiciary case lookup page. Between these two sites, you should be able to find any criminal records, civil records,and other documents that you need.
Where to find additional information about New Mexico Courts?