California Court Records Lookup
The following is for information purposes only
California Court Records
What types of courts are in California?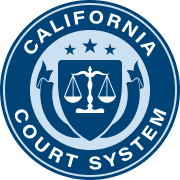 The court system of California is the largest in the United States, serving more than 39 million people. This court system accounts for 12% of the entire US population, which makes it one of the most important courts in the nation.
The court system is made up of Trail Courts, Courts of Appeal, and Supreme Court, all of them working with one another to deliver justice to all. There are 58 counties with courts and 500 total court buildings within the state of California, where judges can hear both criminal and civil cases.
How are court cases in California managed?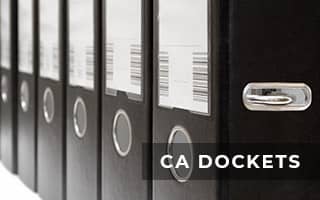 The majority of cases handled by the state of California start in the trial courts. Here, both criminal and civil cases are presented before a judge of particular precincts, followed by A hearing or a final judgment.
Exercising higher authority, the Court of Appeals oversees trial courts. Most of the time, a superior court much approve the decision to hear an appeal before it makes its way to the Court of Appeals. There are six districts in which all of the trial courts are divided, each one with its own jurisdictions.
All of the heretofore mentioned courts are governed by the Supreme Court of California. They have the authority to review any and all of the cases overseen by the Court of Appeals and also have a final say in settling decisions that the Court of Appeals comes to.
California Courthouses, Sheriff's Offices, Police Departments, Jails, & Prisons
Which trial courts are in California?
Superior Courts
Trail courts, or Superior courts, are spread throughout the entire state of California. There are 58 superior courts, one in each county, all with a set of Superior court judges. Judges are elected by voters of the county, with terms lasting 6 years. One of the key requirements is that candidates must have had at least 10 years as an attorney or served as a judge in a state court before being considered.
Superior courts oversee a number of different types of cases, some of which include:
Family law cases
Cases dealing with juveniles
Felony and misdemeanor criminal cases
All small claims cases
Civil case appeals that amount to less than $25,000
Appeals of misdemeanor traffic cases
Small Claims Court
Small claims court is there for individuals who are making a claim that is worth $10,000 or less. If the case involves a business or institution, the amount is capped off at $5000. Small claims are limited to one or no more than two if the value exceeds $2,500.
Juvenile Court
The juvenile court in California is there to handle misdemeanor and felony cases for individuals aged 12 to 17. In exceptional cases, they can also oversee cases for those that are under the age of 12. Unlike other cases that trial courts oversee, those dealing with juveniles convicted of a crime are not presented in front of a jury and are generally sealed from the public.
Probate Courts
For cases that involve property and estate, guardianship of minors, and conservatorship of adults, the probate courts are used. The majority of the time these are not cases that are overseen by a jury and involve a judge along with individuals and their counsel for settling disputes or finalizing legal paperwork.
What are the federal district courts in California?

There are four federal courts in the state of California, including the:
How to find electronic court records in California
In some cases, court cases are made confidential. When that happens, the public cannot access them, though others may be given the authorization to access them. Those that remain public can be viewed by the public either electronically or in person.
Viewing court cases electronically is accessible to anyone via computer, mobile phone, or tablet. Using a website like California Court Records, anyone can look up cases and get access to information searching names, case numbers, and more. If the individual searching is part of the case, they will have full access, though the general public might not.
Individuals can also go to the courthouses that keep records of their court cases, requesting access or a copy of them. For access, individuals must go during the courthouses operating hours. For copies, there will be a fee involved. Those why have to access without restrictions include:
Parties involved in the case
Attorneys of the parties involved
Those who were appointed to the case
Legal aid and staff
Government staff
Electronic court records are easy to find and search for on the web. Though most information is available, there are a few that are sealed and are not released to the public. Because of this, not just anyone can access the records, taking special access to get permissions to view court records.
Where to find additional information about California courts?