Texas Court Records Lookup
The following is for information purposes only
Texas Court Records
What types of courts are in Texas?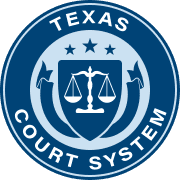 The state of Texas, as outlined in its constitution and refined to a greater degree by statute, has 8 different types of courts to accomplish all of its judiciary duties. These courts are the municipal courts, county courts of law, county courts, probate courts, justice courts, and district courts.
Of all of these, all of the trial courts are district courts, which have general jurisdiction over most cases filed in the state, both civil and criminal. There are also the courts of appeals, the court of criminal appeals, and finally the supreme court.
How are Texas court cases managed?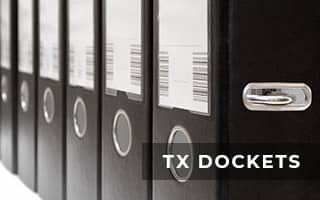 The Supreme Court of Texas, with help from the Office of Court Administration, performs administration duties for the entire judiciary of Texas. The cases are handled by the lowest court that maintains jurisdiction over the charges and case. There are some differences in handling due to the bifurcated nature of the Texas appellate system. The Texas Court of Criminal Appeals hears only appeals from lower courts that deal with criminal proceedings, whereas the Texas Supreme Court handles civil appeals, as well as those concerning juveniles.
The case flow begins at the municipal court and justice court levels. If they are not permitted jurisdiction over the case, the next level includes the constitutional county court, probate court, and county court of law. Above those three courts, there are the district courts and the criminal district courts. Appeals from county-level courts go to the court of appeals, while district-level appeals go directly to the criminal court of appeals. Cases from the court of appeals can flow to either the supreme court or the court of criminal appeals.
Texas Courthouses, Sheriff's Offices, Police Departments, Jails, & Prisons
Which courts are in Texas?
Justice of the Peace Courts
These courts have jurisdiction only over offenses that are punishable by fine only. They can also hear civil matters where the amount in dispute is under $200.
Municipal Courts
Municipal Courts are not mandated but are permitted in each incorporated city in Texas, pending voter approval. They share some jurisdiction with the Justice of the Peace Courts when city ordinances are in question. Proceedings at municipal courts are not transcribed or recorded.
County Courts at Law
The Statutory County Courts at Law have relatively broad jurisdiction but they are bound by some monetary limits. They can preside over suits that exceed $500, but not more than $200,000. While the jurisdiction of constitutional courts is static, the jurisdiction of Statutory County Courts at Law can vary depending on the county.
Constitutional County Courts
These are courts established by the state constitution that are required to be present in each of the 254 counties in Texas. They are given exclusive jurisdiction only over misdemeanors of Class A and Class B, which can involve imprisonment. County court judges are not required to be attorneys, whether licensed by Texas or not.
Probate Courts
These are specialized courts authorized by the state constitution that handle cases relating to guardianship, trusts, mental health, conservatorships, and other probate matters. These courts are not bound by any monetary limits like many other lower courts, and due to this, they may share jurisdiction at times with the district court.
District Courts
Texas District Courts are the courts of general jurisdiction in Texas that have exclusive jurisdiction over felony criminal cases, as well as all cases that deal with contested elections, or cases disputing land titles. The Texas District Courts share jurisdiction with other courts for divorce filings, juvenile custodial cases and support matters, and adoptions.
Texas District Courts have a tradition of having only one single trial judge per individual trial court. This is mandated as a single judge by the Constitution of the Republic of Texas.
Courts of Appeals
The Courts of Appeals have intermediate appellate jurisdiction over both criminal and civil matters that are decided on by lower courts. The Courts of Appeals are bypassed in the case of automatic death penalty appeals, which are assigned directly to the Texas Court of Criminal Appeals. There are a total of 14 Courts of Appeals in the state of Texas.
Court of Criminal Appeals
All cases from county-level trial courts that file appeals to decisions on criminal charges flow to the Court of Criminal Appeals. The only exception is cases dealing with the criminal activity of a minor, which are then heard by the supreme court since they are considered civil matters. If the case is one where the death penalty was imposed, is automatically appealed to the supreme court, and is not heard by the Courts of Appeals as an intermediary.
Supreme Court
The Supreme Court of Texas is the highest court in Texas and only presides over appeals to civil matters, and does not handle any cases related to criminal matters unless the defendant facing the sentence is a juvenile. The Texas Family Code classifies even criminal juvenile proceedings as civil matters. The Supreme Court is also responsible for all attorney licensing and discipline. It also holds an influential role in revisions or alterations of court rules and performs administration for the entire Court of Criminal Appeals.
What are the federal district courts in Texas?

Texas has 4 federal districts, the Northern District of Texas, Southern District of Texas, Eastern District of Texas, and Western District of Texas. They also handle tax cases.
How to find electronic court records in Texas?
Nearly all electronic court records for the state of Texas can be found via the official state site for the Texas Judicial Branch. They have a records search, as well as information about all levels of courts, and records for those courts.
Where to find additional information about Texas courts?